About the TUW i²ncubator
The tailor-made TUW i²ncubator program helps TU Wien scientists, PhD students and Extended Studies on Innovation students to either bring disruptive research or promising early-stage  deep tech projects to society. We facilitate fundraising through our network, access to personalized trainings, mentorship, an Advisor in Residence program, well-equipped workspaces and meeting rooms in our FounderSpace, as well as a strong inter-/national network.
What to expect from the TUW i²ncubator incubation program:
Be guided & challenged by a team of experienced, domain-specific advisors in residence and mentors who are themselves entrepreneurs
Our approach to each business is unique and focuses on the challenges you are facing
Unconventional workshops and input sessions on the most burning topics you need to further develop your startup
Learn how to present your innovation to non-experts
Office space in the Founder Space (located at Taubstummengasse 11, 4th floor, 1040)
Be part of an encouraging and supporting community made of TUW i²c founders. We paid close attention to the hurdles deep tech entrepreneurs face and our alumni are a vibrant part of our community eager to share with you their learnings
Access to a wide network of industry representatives and investors to facilitate your entrepreneurial endeavors
We need now breakthrough innovations more than ever and we are here to support niche projects as well
Additional perks in the form of tools aimed to support you on the operational level
Duration of the program: 1 year
Start:  September 1st, 2022
Format: an intensive onboarding and alignment month followed by a guided program aiming to help you advance and focus on both the product and the business development side. The program includes 2 workshops per month, an Advisor in Residence program and various formats to exchange knowledge with our alumni network.
The TUW i²ncubator was awarded with the Jumpstart Grant bewtween Jan. 2016 and December 2017.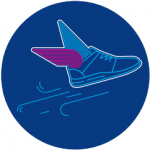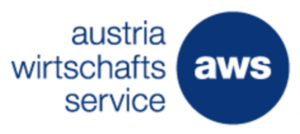 The offer is complemented with events offering the Founder & Investor Talk Series as well as an Distinguished Speaker Series feature high-profile inter-/national guest speakers permitting the audience to learn first-hand form their experiences. Our start-ups not only have the opportunity to exhibit nationally at our TUW i²c NetworkingFriday but also at European fares like CeBIT, Hannover Messe, and Nürnbergmesse.
Another valuable asset is a strong network of inter-/national founders, investors (BAs, VCs), partners in public funding, industry, science, and mentors for every aspect of support and input needed combined with human resources - bachelor and master students as well as intra- and entrepreneurial educated students coming from our own extended studies on innovation.
The TUW i²ncubator represents a crucial cornerstone for the development plan of an Entrepreneurial University, implementing an own ecosystem that allows tapping the full innovation potential.