"Public Relations for Start-ups" with Dominik Sinnreich
When:
April 24, 2017 @ 5:00 pm – 9:00 pm
Europe/Vienna Timezone
2017-04-24T17:00:00+02:00
2017-04-24T21:00:00+02:00
Where:
Elektrotechnisches Institutsgebäude,4th floor, Seminarroom 384, Room Number: CD0404
Gußhausstraße 27-29
1040 Wien
Austria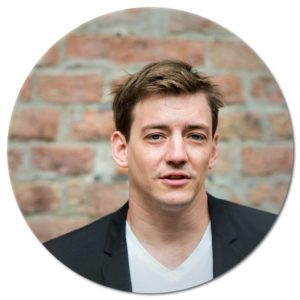 "Public Relations for Start-ups" with Dominik Sinnreich, Founder and CEO of Newsroom GmbH
---
Well-established enterprises have well-established routines: What kind of stories do we communicate? How do we communicate them? When do we communicate them? And they have specialized units that take care of these operations. Start-ups have neither. Media relations for start-ups are not rocket science – they are craftsmanship.
Their big advantage: Large corporations often find their communicators, channels and stories stored and spread in historically grown corporate silos. In contrast to them, start-ups are faster and more mobile. Start-ups are, thanks to their slim structure, predestined to think in stories and narratives rather than in bureaucratic, self-referential and worn-out structures: They are capable of modern storytelling, spontaneous communication and of quickly establishing relations with the media.
In this workshop, you'll get best practice examples on how to make a story out of your issues, on how to convert these stories into essential content suitable for various channels – with only a small budget. And we'll discuss some of your individual cases to find solutions for your start-up.
More about Dominik Sinnreich
---
Dominik Sinnreich is the founder and CEO of Newsroom GmbH- the first Owned Media company in Austria. He designs and produces content for corporations, NGOs, the public sector – and he consults these institutions on implementing corporate newsroom structures. He spent ten years in journalism, working for the Austrian daily "Kurier" and the current affairs magazine "Report" (ORF). Most recently, he was head of the politics desk of private TV station "PULS4". Sinnreich teaches TV journalism and newsroom organization at FHWien University of Applied Sciences and PR for start-ups at APA Campus.