Random Thoughts on Entrepreneurship by Alex Mehr
When:
March 12, 2014 @ 6:00 pm – 7:30 pm
Europe/Vienna Timezone
2014-03-12T18:00:00+01:00
2014-03-12T19:30:00+01:00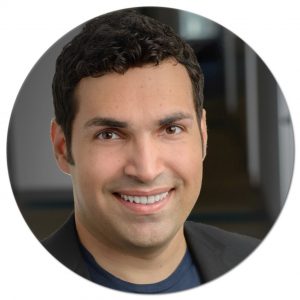 Every venture is constantly tested by a seemingly endless stream of new challenges. "Should we launch early with an incomplete product or wait until the product is fully baked? Should we go for a premium price point or target the lower-end market? How can I go around my established and much larger competitors to get visibility and distribution?" What distinguishes great entrepreneurs from the rest is their ability to make such decisions quickly despite incomplete information and high rate of failure. As an entrepreneur and a startup advisor who has frequently faced such decision points, I have come to the conclusion that no single tool or decision method works across the board. Rather, entrepreneurs are constantly drawing on their own experience as well as advice from others to make a set of "rules of thumb" to successfully navigate such situations. In this presentation, I will share some thoughts and ideas about how to address some of the most commonly faced startup challenges.
About Alex Mehr
---
Alex Mehr is the co-founder and co-CEO of Zoosk, the largest romantic social network. Zoosk's 15 million monthly active users come from 70 countries and the product is available in 25 languages. Zoosk's 2011 revenue surpassed $97M — doubling year over year. Alex started Zoosk in 2007 out of his living room while attending the MBA program at the University of California, Berkeley. To date, the company has raised over $40M in venture financing. Alex holds a Ph.D. in mechanical engineering from the University of Maryland, College Park. Prior to starting Zoosk, he worked as a scientist for NASA on several manned and robotic space projects.