Innovation in the Corporate and the Startup World – Framework, Touchpoints & Conflicts by Marie-Helene Ametsreiter
When:
April 27, 2016 @ 5:00 pm – 6:00 pm
Europe/Vienna Timezone
2016-04-27T17:00:00+02:00
2016-04-27T18:00:00+02:00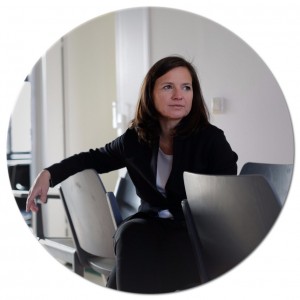 We are in the middle of the 3rd industrial revolution. The digitalization. Corporates are faced with new business models and concepts. They are looking for ways to manage the innovation process to secure their future business. Startups are popping up with excellent new ideas – struggeling with their go to market approach due to limited capital resources and distribution access. What are the main challenges both worlds are facing – and where are the potential touchpoints to find a successful cooperation. Is there an ideal way to bring my innovation to the market?
More about Marie-Helene Ametsreiter
---
Marie-Helene Ametsreiter studied Business Administration in Vienna and California, US. She obtained deep experience in the Telecom field working for sixteen years with Telekom Austria Group in different Marketing and General Management positions. During that time she was the President of the management board of VIPnet, the first private mobile operator in Croatia. Besides Ms. Ametsreiter was appointed to several supervisory board functions and signed responsible for the commercial sector of 8 countries. From March 2011 Ms. Ametsreiter was heading the corporate sustainability department at OMV AG, one of Austria's largest listed industrial companies. Since 2014 Ms. Ametsreiter is partner of Speedinvest – the largest early-stage digital Venture Capital Funds in the region. Speedinvest with offices in Vienna, Munich and Silicon Valley is investing in digital startups in the CEE region.