Ivan Nikko – Raising capital through the lifecycle of a company
When:
November 26, 2015 @ 3:15 pm – 4:15 pm
Europe/Vienna Timezone
2015-11-26T15:15:00+01:00
2015-11-26T16:15:00+01:00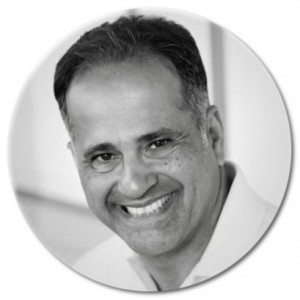 Start-ups in Cambridge, US and Austria and International Financing
Every good CEO knows that he/she may need to raise money through the lifecycle of the company. But the needs and challenges of the company change from stage to stage, and the sources and uses of funds change accordingly. This workshop will focus on how to raise money during each stage of the company. Using recent, relevant examples, we will discuss companies that have been successful, and others that have not been successful in raising capital. We will discuss how professional investors look at such investments in each stage, what they look for, as well as current market trends. We will further discuss the specific parameters that are most important during each stage.
More about Ivan Nikkhoo
---
Ivan Nikkhoo is a Managing Director at Siemer & Associates, a leading global technology merchant bank. He is also an advisor at Wavemaker Partners, an early stage fund focused on technology investments globally. He has a strong background in private equity, venture capital, growth capital, M&A, technology ecosystem, finance, and entrepreneurship. He maintains a broad network of industry contacts, and has demonstrated a proven ability to bring early stage companies to life, taking growth companies to the next level, developing teams, raising growth capital, and implementing exit strategies. Ivan is also an Adjunct Professor at USC Marshall School of Business where he teaches undergraduate and graduate classes focused on lifecycle investing in tech companies, entrepreneurship, technology finance and ecosystem, the digital economy, and eCommerce. He is also on the advisory council for the Lloyd Greif Center for Entrepreneur Studies at USC, and is the Co-President of its incubation and seed investing program, and lectures throughout the world. Additionally, he serves on the board of Digital Jersey, helping build the island's digital economy and tech ecosystem, including its first incubator, and the Board of Trustees of New Entrepreneurs Foundation in London. Ivan has served on a number of corporate, business, and charity boards, including Digital Jersey, Cedars-Sinai Medical Center, LA Chamber of Commerce, USC Marshall Partners, Junior Achievement of Southern California, and Los Angeles Venture Association to name a few. He is a Wexner Heritage Program Fellow, a member of Young Presidents' Organization, and is very active in the technology community. He was a finalist at the E&Y Entrepreneur of the Year Award in 1999. He maintains a blog for lifecycle of tech companies, is a CNN Guest Contributor, and is published on a number of tech sites.
He received his MBA from USC Marshall School of Business in 1989 and his Bachelors of Science in Engineering from McGill University in 1984 and has completed executive education programs at HBS and Stanford. He is a General Securities Principal licensed with FINRA/SIPC (formerly NASD). He has lived on three continents, has travelled extensively throughout the world, speaks three languages, and is experienced in doing business globally.