i²c Founder & Investor Talk: "Bootstrapping – The long road to success" by Peter Steinberger
When:
April 25, 2018 @ 5:30 pm – 7:30 pm
Europe/Vienna Timezone
2018-04-25T17:30:00+02:00
2018-04-25T19:30:00+02:00
Where:
TU Wien, EI 10 Fritz Paschke Hörsaal
1040 Vienna
Gußhausstraße 27-29, Staircase I
Ground Floor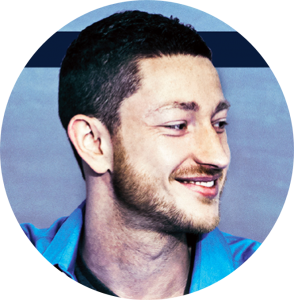 More about the talk
Peter Steinberger will talk about his road from a freelancer to CEO of a successful, growing international company with a deliberate choice of not taking VC money. This talk is about upsides/downsides and many lessions learned, the hard transition from "builder" to "manager", about teaming up with other people, building a team, core values and strategies how to make a product work that sells B2B.
---
More about Peter Steinberger
Peter founded and bootstrapped PSPDFKit GmbH in 2011 and has since gradually expanded the company with the goal of providing the highest quality PDF Framework to mobile. While Peter is responsible for the day-to-day management of the team, he never misses the chance to go under PSPDFKit's hood and continue to improve on the original code he wrote back in 2011. Peter has worked with iOS since the inception of the iPhone and regularly gets invited to speak at various iOS and mobile conferences throughout the world. Prior to PSPDFKit, he worked as a Senior iOS Engineer at a startup in San Francisco and taught iOS and Mac development at the Vienna University of Technology, from which he graduated."
---
Free entry but registration is necessary!
***Important Information: By registering you agree to appear in photographic and video material taken at the event and you allow the organizers of the Innovation Incubation Center (i²c) to use this material for future promotional purposes.***