Angel-Startup-Relationship: From The Angel's Perspective by Hansmann Hansi
When:
May 13, 2015 @ 5:00 pm – 6:00 pm
Europe/Vienna Timezone
2015-05-13T17:00:00+02:00
2015-05-13T18:00:00+02:00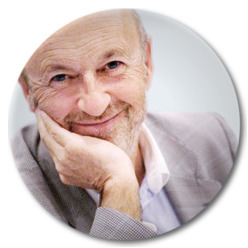 In this talk, Dr. Johann Hansmann, will give general insights on an angel job profile. Additionally, he will share his personal view on selection criteria for investment as well as how his working day looks like. "There is way more to it than only providing money"… the ingredients on "the more" will be unveiled. Holding a portfolio counting 30 startups, managing processes and expectations on either side must be clearly specified and communicated. Dr. Hansmann will share his own lessons learned and what to expect when approaching an Angel.
About Hansmann Hansi
---
Dr. Johann 'Hansi' Hansmann was born in Austria and studied economics in Vienna. He spent the major part of his professional life working as an executive in the pharmaceutical industry in Austria, Germany, UK and Spain. He gathered several years of entrepreneurial experience running successfully his own pharmaceutical company in Spain after conducting a management buy-out of a big pharmaceutical plant, making an exit in 2003. Since this time he is active as investor, regarding himself a business angel. He currently holds investments with a geographical focus on Austria, Germany, UK and Spain both internet and in the health industry. His investments (in total more than 25) include busuu.com(London), renesim.com (Munich), diagnosia.com,  durchblicker.at, runtastic.com, mysugr.com, whatchado.com,tractive.com, shpock.com, linemetrics.com and pioneers.io (all in Austria). He is president of the 'Austrian Angels Investors Association' (aaia.at), is now based in Vienna and tries to find spare time to ride his mountain bike.