IT as Business Enabler at Eurotours: How Eurotours uses IT as a strategic asset to stay ahead in the World of Travel by Glasauer Horst
When:
June 10, 2015 @ 5:00 pm – 6:00 pm
Europe/Vienna Timezone
2015-06-10T17:00:00+02:00
2015-06-10T18:00:00+02:00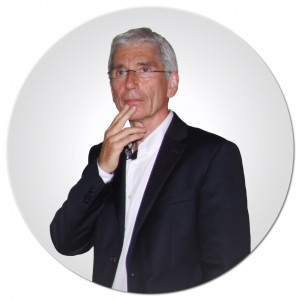 In this informal talk, Horst Glasauer, long-standing Head of IT, at Eurotours will share his practical insights into the indispensability of technological solutions and the dramatic developments in the travel industry over the last years. The face of travel has changed significantly since the world-changing introduction of the internet and in a relatively short period of time, the expectations of and obligations to the traveller likewise. As the world becomes smaller, tourism, still one of the most significant sources of income in Austria, has developed into a very competitive and transparent market.
About Horst Glasauer
---
As long standing IT Head of Department at Eurotours, part of Austria's leading tourism concern Verkehrsbüro Group, Horst Glasauer has witnessed ,on first level, the dramatic and significant technological changes and developments over the last 25 years in the worldwide tourism industry.
Born in Carinthia in 1955, and having studied informatics in Vienna, Horst took the plunge to move to Kitzbühel, Tirol in 1990 to develop a computer department within the headquarters of Eurotours, where he was able to apply his travel related experience. As key member of the Management team, he has significantly contributed to the substantial success and continous achievements of Eurotours over the years, now listed as Austria's leading tour operator in the B2B and B2C markets.
Horst is a keen nature buff and enjoys the pleasures of living in the mountains. His nature loving character is a good equalizer to the sometimes stressful challenges of piloting the ever-developing, ever-increasing demands within this competitive industry.
Life motto: Work Hard, Have Fun and No Drama !