i²c Founder & Investor Talk #49: "From pitch to investment and beyond – our experiences with founders and co-investors"
When:
May 15, 2019 @ 5:30 pm – 7:30 pm
Europe/Vienna Timezone
2019-05-15T17:30:00+02:00
2019-05-15T19:30:00+02:00
Where:
EI 10 Fritz Paschke Hörsaal, Ground Floor, TU Wien
Gußhausstraße 27-29
Staircase I
1040 Vienna

Abstract
If you watch the various pitching shows on TV, you could get the feeling that an investment in a start-up is fixed after 5 minutes. Or even not. Investors don't need any longer to make their decision. Start-ups don't anyway. Everybody likes each other. Believes in the idea. Ask a few questions about figures and the market. Agrees on shares and price. And everything is "paletti". Until the big exit all positive and friendly. On the contrary, our experience says so: Bullshit. Before the investment and after the investment there are various hurdles to overcome which need time & patience. Let´s talk about them.
---
More about Karin Kreutzer and Stefan Artner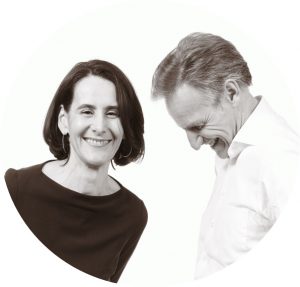 Karin Kreutzer, MAS is the founder and CEO of AUBMES Invest GmbH, startup investor/business angelina and communication expert. Since 2015 she is active in the startup scene (investor, business angel, columnist) and has 25 years of joyful commitment to communication management (PR, advertising, coaching). Prior to that she spent many years in leading functions in large and medium-sized companies (Aral, Grundig, Generali), since 2002 she is self-employed (until 2017 owner and CEO of the pr agency konzept pr). She holds a Master of Advanced Studies (PR) and is a certified business coach and advertising consultant/intermediary. She is author of several publications. AUBMES Invest GmbH is currently invested in 8 startups and in the SpeedInvest industry fund.
MMag. Stefan Artner, MRICS, is the founder and CEO of AUBMES Invest GmbH, startup investor/business angel and attorney-at-law. Since two decades he is active as lawyer for national and international clients (partner and head of the real estate practice group at DORDA: real estate, M&A, corporate law). Since 2015 he is also active in the startup scene (investor, business angel, advisor). He holds a law degree from the University of Vienna, an economics degree from the Vienna University of Business and studied International Property Valuation at the European Business School. He is holding lectures at University of Vienna and Danube University Krems and he is author of several expert publications on real estate law and corporate law.
---
Note
The Founder & Investor Talks organized by the Innovation Incubation Center (i²c) at TU Wien enable the audience to learn first-hand from experienced founders and investors. They share their international experiences, dos and don'ts and lessons learned during inspiring talks and answer questions in interactive Q&A-sessions. The talks are concluding with the possibility for networking with like-minded people accompanied by some free drinks. With the TU Wien Alumni Edition, the i²c wants to showcase especially TU Wien alumni, who decided to take the entrepreneurial path and offer an extra stage for their success stories.
---
Free entry but registration is necessary!
***During the event, photographic and video material will be taken. Please inform the i²c team at the venue in case you do not agree with appearing in this material. The photographic and video material taken at the event will be used by i²c in printed and electronic media for promotional purposes.***