From One-Man-Show to One-Man-Show (to One-Man-Show) by Niko Alm
When:
May 17, 2017 @ 5:00 pm – 7:00 pm
Europe/Vienna Timezone
2017-05-17T17:00:00+02:00
2017-05-17T19:00:00+02:00
Where:
TU Wien, EI 9 Hlawka Hörsaal (Staircase I, Ground Floor)
Gußhausstraße 27
1040 Wien
Austria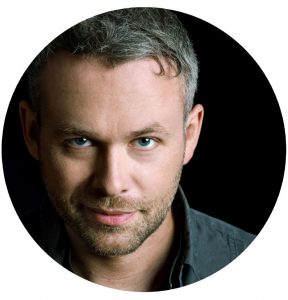 Niko Alm founded his first enterprise in 2000 during the last dying breaths of the first internet bubble. Since then he kept a good pace of approx. one new company per year, including the rooting of the international media company VICE to Austria. After a streak of establishing new companies, mergers and acquisitions, he sold most of his shareholdings to VICE and starting investing in all sorts of companies. In his talk, Niko tries to find patterns of success of failures of his own ventures in the development of his startups.
More about Niko Alm
---
Niko Alm, born in Vienna 1975, holds a master's degree in philosophy and communication science and is founder of the creative agency Super-Fi. The company joined the international media group VICE in 2013, Alm then became CEO for the CEE region. He is also a founding member of NEOS, a new liberal party in Austria, and was a member of the parliament. His policy focus areas included economics (with an emphasis on start-ups), media, cultural affairs, internal affairs, net politics and space. Alm himself is also a nano-business angel.
***Important Information: By registering you agree to appear in photographic and video material taken at the event and you allow the organizers of the Innovation Incubation Center (i²c) to use this material for future promotional purposes.