#E4s – Your checklist for company foundation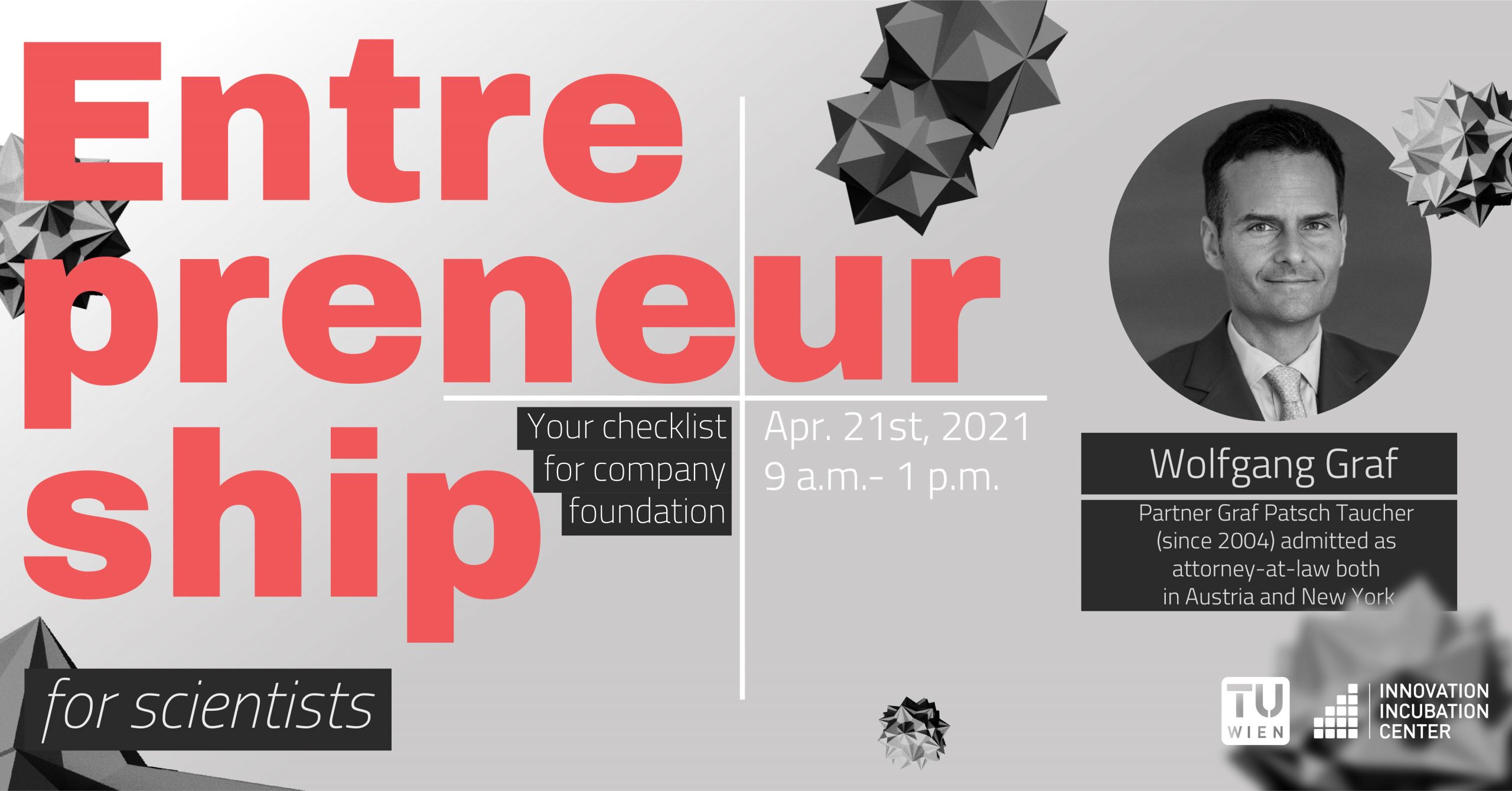 When:
April 21, 2021 @ 9:00 am – 1:00 pm
Europe/Vienna Timezone
2021-04-21T09:00:00+02:00
2021-04-21T13:00:00+02:00
Description of the Workshop
This workshop will focus on the overall process of setting up a business in Vienna. What are the forms of business entities, their advantages and disadvantages, and what are the steps and documents needed to register your company? Learn what is a shareholder agreement, when should you sign it and discover the rules and regulations you should follow when founding a company.
About the lecturer
– Wolfgang Graf –
Partner Graf Patsch Taucher (since 2004) admitted as attorney-at-law both in Austria and New York
Dr. Wolfgang Graf is an attorney-at-law in the Viennese law firm Graf Patsch Taucher. Mr. Graf holds degrees from the University of Vienna law school (Mag. iur. Dr. iur.) and the Pennsylvania State University (LL.M.). He is admitted to practice law both in Austria and N.Y. Mr. Graf specializes mainly in corporate and mergers & acquisitions. He is a lecturer at the University for Applied Sciences Wr. Neustadt and author of a book on data protection law and several articles on corporate law. Mr. Graf is vice-president of the "Institute for Forensic Analysis", a private institute analyzing capital market-related publications and the prevention of business and capital markets-related white-collar crime.