Infinite Possibilities and Evolution in the Gaming Industry by Christian Sael
When:
April 10, 2013 @ 9:45 am – 10:45 am
Europe/Vienna Timezone
2013-04-10T09:45:00+02:00
2013-04-10T10:45:00+02:00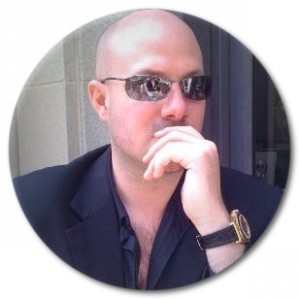 Great ideas and the hunger for success are the first steps in achieving a business goal. Key preparation and planning requires, setting objectives and funding implementation which are often the stumbling blocks for any new starter.
Within this talk the basics needed for this specialized sector will get analyzed. Questions like "how to build a successful sustainable operation" and "how to globalize your business to meet the needs and requirements of a multinational sector that is always evolving" will be reconsidered.
About Christian Sael
---
Christian Sael is the founder and chief software architect of the Alteatec Group. He created his first IT company in 2001 with a vision to build up an international group of companies, generating new and exciting projects at the forefront of technology. The Alteatec group has now offices in major European countries and America. After finishing his studies, Christian's employment history was a diverse and fruitful one helping develop major international companies around the world. After finishing university, he worked his way up to Senior Consultant at Microsoft International Plc. Christian then moved back to Austria, joining the Telecom Group as Area Manager for Application Service Providing. In 2009 Christian made a shrewd investment by funding his brother Andreas intheirfirst restaurant venture, The Hill. Which has now become a chain of four well established and revered restaurants within Vienna.