From Rags to Riches: International Experiences from a Self-Made Multimillionaire Entrepreneur by Chatri Sityodtong
When:
April 20, 2016 @ 5:00 pm – 7:30 pm
Europe/Vienna Timezone
2016-04-20T17:00:00+02:00
2016-04-20T19:30:00+02:00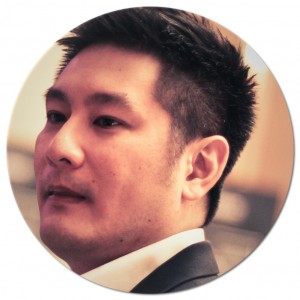 Chatri Sityodtong has a rags-to-riches life story: His family went through bankruptcy and at one point he lived on one meal per day. But that didn't keep him from becoming a self-made multimillionaire entrepreneur. After working as investment analyst and management consultant he launched his first startup NextDoor Networks, a provider of e-commerce infrastructure, in San Francisco. He became Managing Director at big hedge funds before launching a US$500 million New York hedge fund himself. After his Wall Street experience, he dedicated himself to other entrepreneurial ventures. The superlative is unavoidable when listing his numerous companies: ONE Championship, Asia's largest sports media property, and Evolve University, Asia's largest online university for martial arts, are just two out of his extensive portfolio.
In his talk, Chatri Sityodtong will not only answer the following questions but also give exciting insights in his manifold, international experiences as an entrepreneur: Aside from the general dos and don'ts in terms of strategy, business model and funding, how did he manage to convince investors? What helped him to build up such a strong will and does martial arts play a role in his entrepreneurial life? According to the differences he experienced in the Asian and the American region, what clues can he give regarding the interaction with different cultures in a professional context?
More about Chatri Sityodtong
---
Chatri Sityodtong is an entrepreneur and martial artist from Thailand. A self-made Harvard MBA entrepreneur, Sityodtong and his rags-to-riches life story have been profiled on TV on Bloomberg TV's High Flyers and CNBC's Entrepreneur Asia. Current business holdings include ONE Championship, Evolve MMA, Evolve University and several other companies across sports, media, retail, real estate, technology, and beverages. Sityodtong is an official Entrepreneur-in-Residence and guest lecturer at INSEAD, one of the world's top business schools. He is a regular guest lecturer at Singapore Management University, an advisor to the SMU Entrepreneurship Center and an advisor and mentor at the National University of Singapore Entrepreneurship Center. A motivational speaker, Sityodtong has also given peak performance talks at Fortune 500 companies and has also been a featured speaker at conferences such as TEDx, Bloomberg ASEAN Business Summit, and others. He has almost 30 years of martial arts experience as a student, a fighter, an instructor and a coach.