What is Entrepreneurship for Scientists?
This workshop series is targeting scientists who would like to enrich or develop a personal entrepreneurial skillset & business competencies, know more about opportunities how to navigate innovations from "the lab" to society or who would simply like to engage in entrepreneurial thinking. These workshops are free of charge to scientists from all faculties and institutes of TU Wien. Registration required.
Click here to take a look at all our next #E4s events!
#E4S happening @ TU Wien i²c this semester:
#E4S – What to expect when spinning off @ TU Wien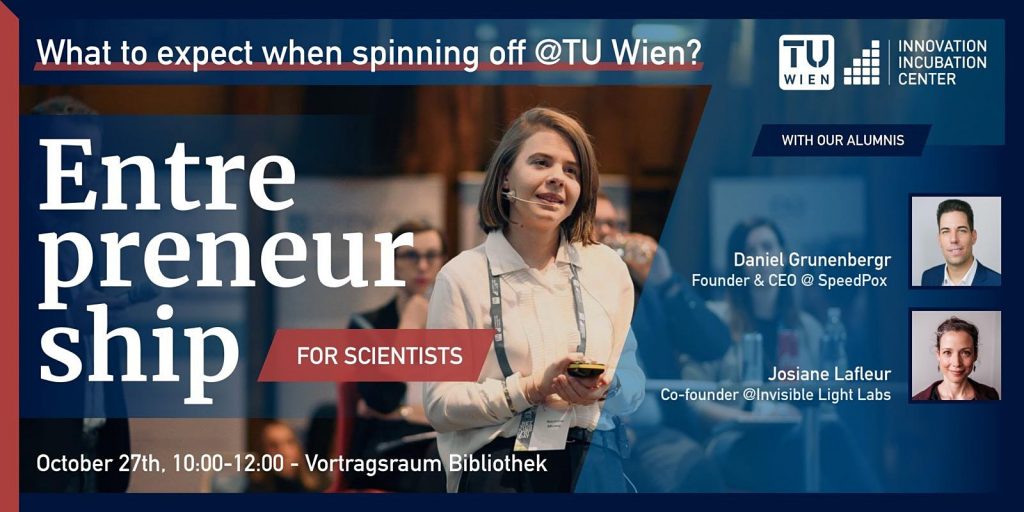 #E4s – The LinkedIn Playbook: How to growth hack your network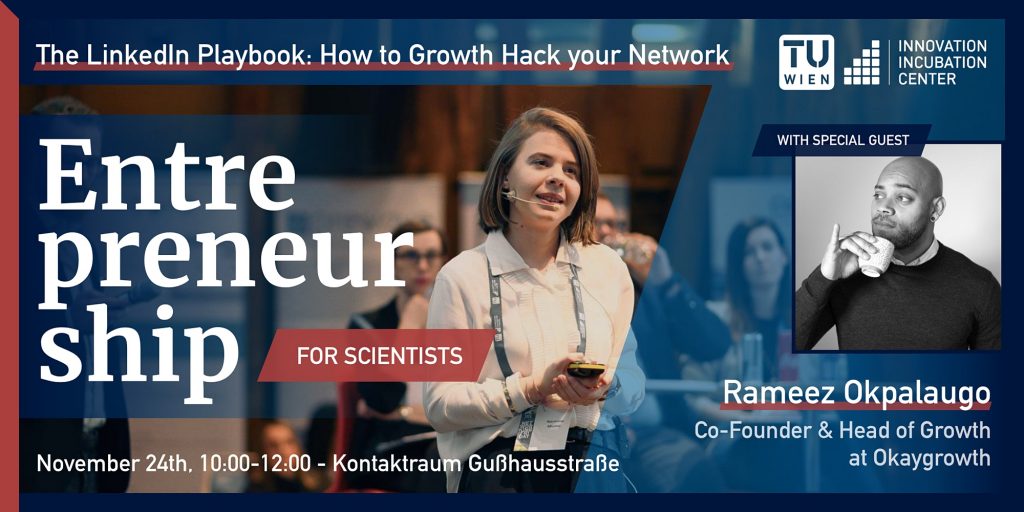 #E4S – Get your first market insights in 4h!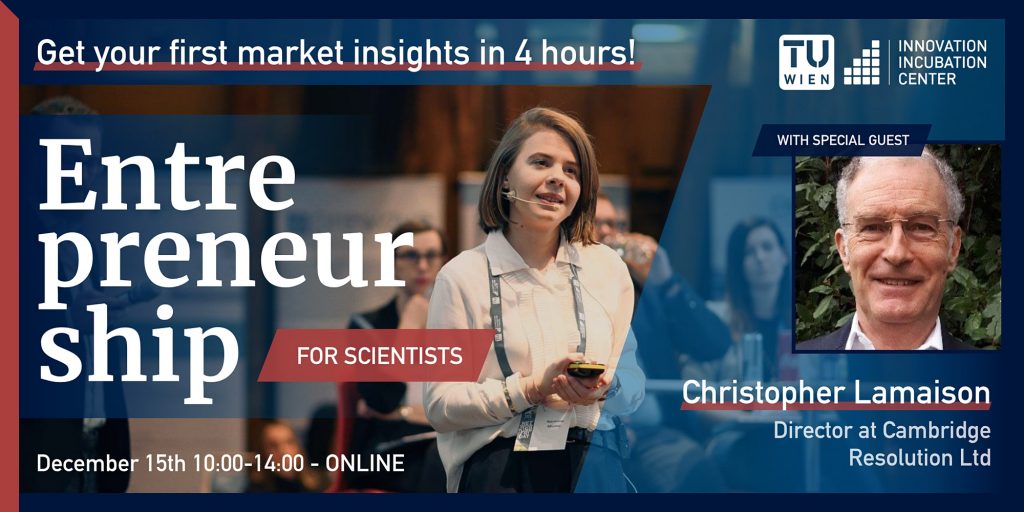 #E4s – The basics of business prototyping